Hardy® Wide Spool Perfect®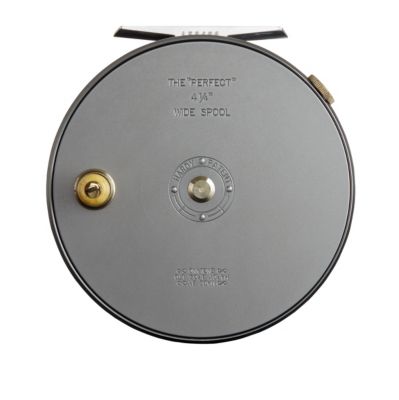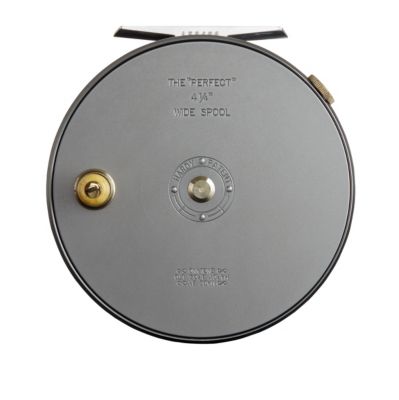 Details null
http://www.hardyfishing.co.uk/hardy-reels-fly-reels-hardy-bros/hardy-wide-spool-perfect/1346503-0300.html
Time proven, adjustable check system withthat traditional 'Hardy sound'
Wide Spool design increases line capacity
Stainless steel ball bearings provide frictionless running
Engineered from bar stock aluminium with naval brass 1 piece spindle
Deep anodised for strength and durability;smooth gunmetal grey satin finish
Ivorine handle
Easily changed from left to right hand wind
Supplied in a soft leather, sheepskin lined reel pouch
Available in 6 sizes, including the traditional Taupo 3 7/8 inch
Beautiful classic fly reels, the latest revision in over a century ofthe Perfect. This model features a wide spool for better capacity, atime proven check system, and that classic Perfect sound.
Ever since Forster Hardy was first granted a full patent for the Perfectreel design in 1889, our engineers, developers and consultants have beenconstantly striving for ways to improve on perfection, tweaking andadjusting to bring you what we believe are the best reels in their classto date.
After all, if we offered anything less, it would not be aPerfect.
Hardy® Wide Spool Perfect®
Quick-Select
View model specifications

Zoom

Anti-Reverse Feature

No Anti-Reverse

View model specifications

Zoom

Anti-Reverse Feature

No Anti-Reverse

View model specifications

Zoom

Anti-Reverse Feature

No Anti-Reverse

View model specifications

Zoom

Anti-Reverse Feature

No Anti-Reverse

Fly Line Capacity

WF9+155

View model specifications

Zoom

Anti-Reverse Feature

No Anti-Reverse

Fly Line Capacity

WF10+247

View model specifications

Zoom

Anti-Reverse Feature

No Anti-Reverse

Fly Line Capacity

WF12+265