Hardy® Mach Multi Spey Kits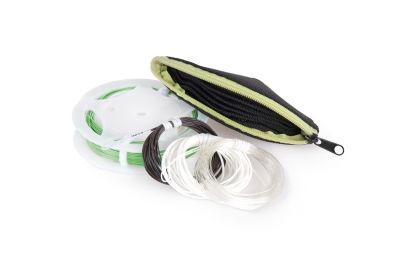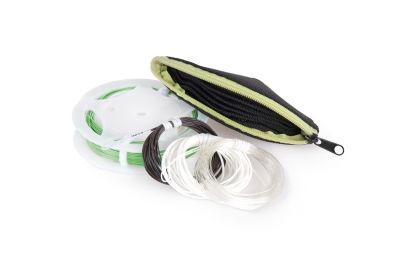 Details null
http://www.hardyfishing.co.uk/hardy-line-fly-line-hardy-mach/hardy-mach-multi-spey-kits/1346474-0300.html
Super strong welded loops on both body and tips 
Designed to match the Hardy range of Salmon rods 
Line identification marker welded into main body and tips – never mix your lines or tips up again 
Body designed to handle longer/heavier aftermarket tips and additional polyleaders if required 
Advanced taper gives effortless high performance casting on a range of rod actions 
Seamless transition from low diameter running line to aggressive rear taper for increased line shoot whist maintaining in flight stability 
Supplied with a tips wallet 
Supplied with 3 interchangeable tips in tips wallet (floating; intermediate; wet 3) 
Running line diameter 0.043"
Spey line kit supplied with 3 interchangeable tips: floating, intermediate and sinking (wet 2). The ideal solution for Salmon anglers fishing at different depths.  The short dynamic nature of this fly line leads to an ease of casting, as well as efficient presentation of flies, both large and small, even in the most trying conditions. Tick all the boxes with one line!
Hardy® Mach Multi Spey Kits
View model specifications

Zoom